Our history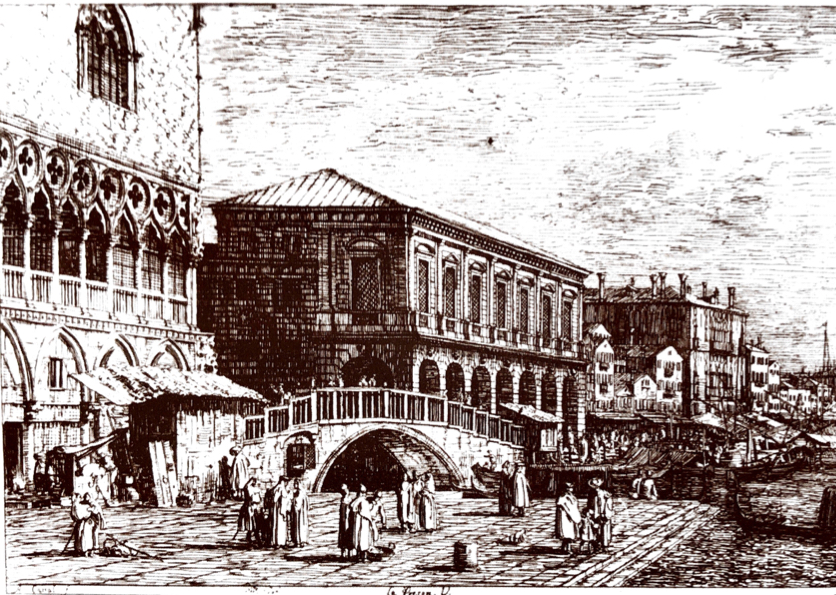 The new seat of Artistic Circle at Prison's Palace close to Doge's Palace was inaugurated on May 5th 1922 in the presence of prince Umberto di Savoia, the city authorities, the representatives of Italian governement and foreign countries and many artists and critics. This not fortuitous date coincided with the day after the opening of XIII "Biennale d'Arte".
Anyway the Artistic Circle was already founded in 1919 on the initiative of a group of artists, scholars and art lovers promoted by Ilario Neri. This association was approved in 1922 and had the mayor of Venice as honorary president; he wanted to support art in its various forms and imposed the new association to re-establish the "Opera di soccorso" for old and poor artists which was instituted in 1845 by the Society of Fine Arts and can be for this reason considered an Artistic Circle's ancestor. A relief fund for the destitute artists was created to help the artists and their economic organization in an apolitical manner.
The Royal Superintendence of Monuments in Venice, in the name of the General Administrative Department of Fine Arts and the Ministry of Public Education allowed the Prisons' Palace in recognition of the cultural aims pursued by the association. Thereafter there were particularly significant events such as: the donation by Adolf Hitler of the Bechstein grand piano (still present and working in the main hall and appreciated by Arturo Benedetti Michelangeli who performed there in concert) and the exhibition of Salvator Dalì supported by the President of the Republic in 1954.
In the '60s, the passing of presidency's witness from Neri to Leomberto Della Toffola decreed a greater members' involvement in the organization of Artistic Circle's social events such as the Carnival or the Midlent Evening and dance parties with eighteenth-century music. In those years there were also several painting exhibitions until the National Miniquadro Exhibition in 1966, which included 74 painters with 190 works, always maintaining the traditional agreement with the Venice Biennale (dating back to '40s). The executive committee also introduced a cineclub that projected documentaries, sponsored by the Veneto Region, which contributed to an unexpected increase of members coming from the Rotary club.
Starting from 1980, the Artistic Circle Award was set up to be assigned to the best Venice Conservatory's student and there were also exhibitions of Campigli, Morandi, Novati, Fuchs, Schifano, Mirò, Warhol and Picasso (this one was a very far-reaching event in collaboration with the consulates of Austria, Switzerland and France).
In the '90s there were also following evidences of estimation by many worldwide reputation artists (Katia Ricciarelli and Dario Fo) and lasting collaborations with the Conservatory of Music Benedetto Marcello, the Fine Arts Academy, the Biennale and the Ateneo Veneto.